Bringing a wide collection of love and relationships resources together including love poems, romantic messages, love quotes, dedications and much more.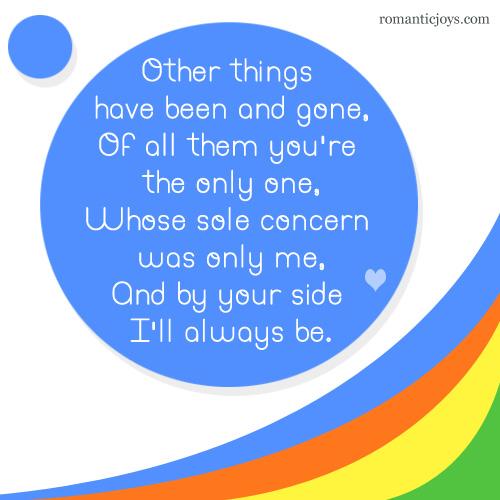 ...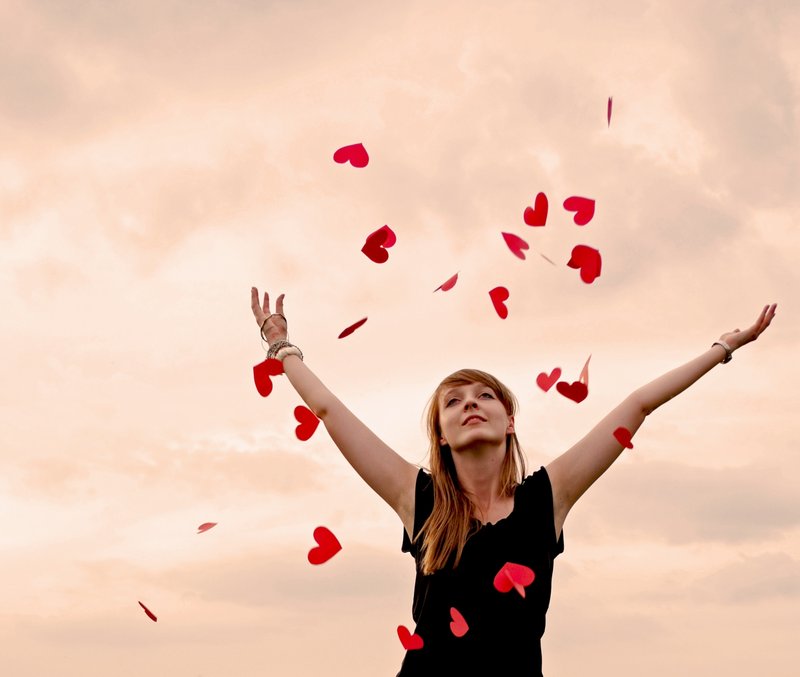 A walk with you
Through the winding street,
A fight with you
For a tiny bit of sweet,
A dance with you
On the same old song,
Makes me wanna
fall in love with you
all over again.
...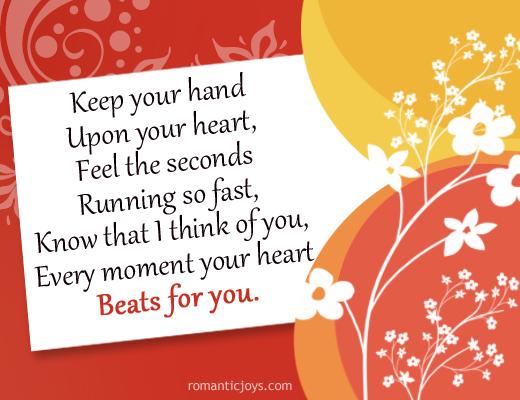 Keep your hand
Upon your heart,
Feel the seconds
Running so fast,
Know that I think of you,
Every moment your heart
Beats for you.
...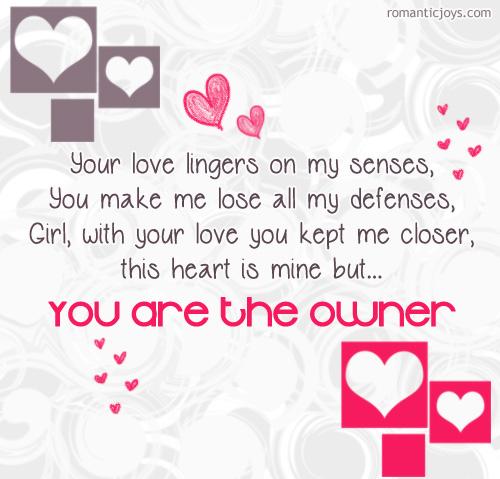 Your love lingers on my senses,
You make me lose all my defenses,
Girl, with your love you kept me closer,
This heart is mine but..
You are the owner.
...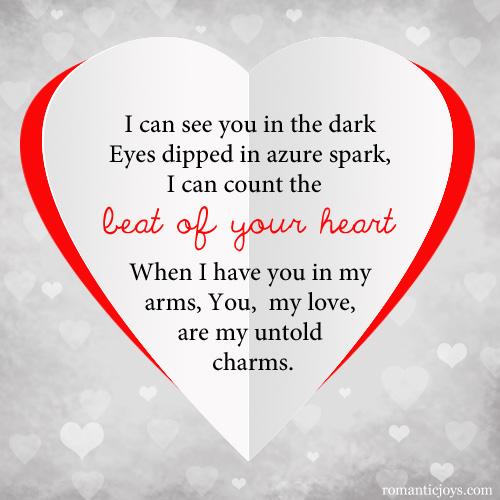 I can see you in the dark
Eyes dipped in azure spark,
I can count the beat of your heart
When I have you in my arms,
You, my love, are my untold charms.
...
First love is like a mirage
of an oasis in a sunburned desert;
an illusion that you hold close

to your heart throughout your life,

a magic which you believe is true.
...
Love hurts, love breaks,
love cuts deep inside
but no matter what it does
it heals every morsel of it,
so never hold yourself back
to get hurt in love,
because in the long run,
I mean in your 70s,
you are going to be loved
by the best person on this earth.
...
Loving someone deeply
and in the truest sense
of the feeling is hard
but not loving the perfect person
for you on this earth,
who you know can't love you back,
is much harder.
...
Like diamonds your eyes
Shines the morning light so rare,
I Never crave for riches unknown
'Coz you are the rarest treasure I own,
No matter how far you are away
Your love will always shine my way.
...
If only I could retrace my strides into the time
And make those hours of fight,
Those lies and those time of strife,
Fill with truth and love through the night;
If only I could make you love me again in this life.
I miss you in my heart with spirits blue
A stranger I am without you.
...